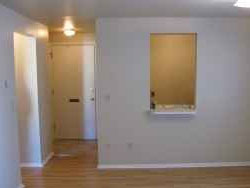 235 N. Reynold Street
Arcadia, NE
- 68815
41.4222923,-99.1253001
308-789-6552
Hawthorne Manor provides Senior apartments. Hawthorne Manor is a low rent apartment in Arcadia. This apartment provides low income seniors with homes. This does not necessarily mea
email
See Full Details
---
More Low Income Apartment Options
Due to the small number of low income apartments in Arcadia we have listed some area listings below.
312 N Main Street
Litchfield, NE - 68852
308-446-2402
Apartment Location: 19.61 miles from Arcadia

Litchfield Manor provides Senior apartments. Litchfield Manor is a low rent apartment in Litchfield. This apartment provides low income seniors with homes. This does not necessarily mean that the entire apartment complex is low income. This only means that the apartments provide for some low income apartments. The government gives fu... ...
Read Full Details
---
Find Apartments
Select a state:
-OR-
Enter a zip code:
WIN $50,000 INSTANTLY
Can you use an extra $50,000? Submit your email and participate for free in monthly drawings.
No Purchase Necessary.
Prize insured by SCA Promotions and paid out by Citibank.
Enter For Free Now