Public housing assistance for those who qualify under Federal regulations.
Hours of Operation
7:30am - 4:30pm M-F
Closed from 12-1pm
Public housing was established to provide decent and safe rental housing for eligible low-income families, the elderly, and persons with disabilities. Public housing comes in all sizes and types, from scattered single family houses to multi-level apartments for elderly families. The U.S. Department of Housing and Urban Development (HUD) administers Federal aid to local housing agencies that manage the housing for low income residents at rents they can afford.
WHO IS ELIGIBLE? Public housing is limited to low-income families and individuals. The Housing Authority determines your eligibility based on: I) annual gross income; 2) whether you qualify as elderly, a person with a disability, or as a family; and 3) U.S. citizenship or eligible immigration status. If you are eligible, the Housing Authority will check your references to make sure you and your family will be good tenants. We will deny admission to any applicant whose habits and practices may be expected to have a detrimental effect on other tenants or on the development's environment.
The Housing Authority of the City of Bessemer uses income limits developed by HUD. HUD sets the lower income limits at 80% and very low income limits at 50% of the median income for the county or metropolitan area in which you choose to live. Income limits vary from area to area so you may be eligible at BHA but not at another Authority.

HOW DO I APPLY? If you are interested in applying for public housing, contact the Housing Authority of the City of Bessemer's Central Office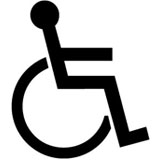 To qualify for these apartments you must be a person who has been determined to have an impairment which is expected to be of long continued and indefinite duration, which substantially impedes the ability to live independently in conventional housing and which is of such nature that such ability could be improved by more suitable housing conditions.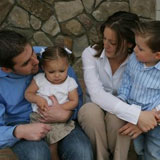 These apartments provide family apartments. Qualifications for this are determined by income limits set by the number of persons in the family. The definition for term family atthis apartment can also be provided by giving them a call.
Find Apartments
Select a state:
-OR-
Enter a zip code:
WIN $50,000 INSTANTLY
Can you use an extra $50,000? Submit your email and participate for free in monthly drawings.
No Purchase Necessary.
Prize insured by SCA Promotions and paid out by Citibank.
Enter For Free Now