The Leah Residence Apartments
789 9th Ave
San Diego, CA - 92101

Recommended Step
Landlords often favor applicants with a high score.
Check your Credit Score Here
The Leah Residence Apartments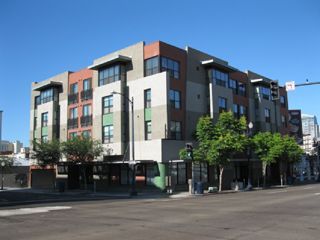 Apartment units: Studios, One Bedroom and Two Bedrooms.


The Leah Residence is a 24 unit tax-credit community located at 798 Ninth Avenue in Downtown, San Diego. It is a secured building serving homeless women and women with special needs. There is secured underground parking, laundry facilities and state of the art appliances and equipment in each apartment. There is an on-site Service Coordinator who provides case management for the residents.
Catholic Charities is the non-profit sponsor.